♥Saturday, October 31, 2015
totally October is hurting my feeling my days,,
even my responsibility..
hurm i wish this november gonna be amazing month for me..
i miss the moment of november..i really forget how much happy i am
but not like last time..no one know my birthday..
no one remember..even my exboyfie..
hurm nothing special on that last 4 november..
but i wish this time it will be a good day for me..not only for day but this month..
i will get my happiness.okay this month i promise myself..i will buy my own present
for myself..
actually there are many thing i want..hahahahah..see im too demands right
okay first i want the #lovisa watch..
last time i went to klcc and i found the lovisa accessories..
okay i really like this watch..and i really want it
something like this..there have write something inside..i wish i will get it one because
the price also not to expensive around rm50..
2nd
okay ..actually i really love this back.because its look like a school bag.
something like this from vincci
but its quick expensive around.below rm200
so i dont think so about this.
3rd
i want moustache school bag..
okay this want is really cheap..
because its around 39.90..yeah.i saw in kaison at pwtcsunway putra.
maybe i will get it..
see moustache school bag.its cute on me..
4rd..okay i really want vans shoes..but the flowernade okay
but not this design..i will try find one the best one for me.but this one is expensive
below rm200..
the last one..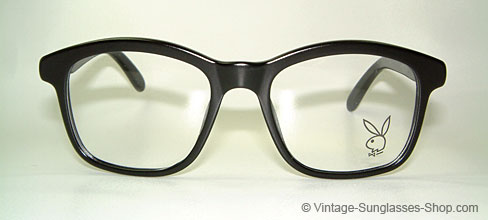 i really want this glasses..i wish my dad will alloud me to get a new one from PLAYBOY brand
i just wan from playboy brand only.okay
...
so on my birthday maybe i will buy one of them for my self ..:):)
Out Of Bounds:D
2:59 PM
Dear bestfriend..do u know how much i love u,,how much i care about u..how much
i need u..but after u leave me u forget me.u forget our relationship..
just because u get a new boyfriend that i dont know can bring u where?
when u cry u call me..when u need something u call me..even when u dont have money.
and i also dont have money i give half of mine to yours,,
and when u need a shelter..when u need my favor...i always there for u..even i skip my class
and take a risk for u..i bring food for u when u need it..i never care about money
because i know money cant buy friendship..do u remember on the time
that u really love chocolate cake..i collect my money for buy all chocolate cake for u.
because i know u cant afford it...do u remember everyday i bring food for u and me at school and when recess time we eat together with our group..i miss that time i miss that moment...
when u fight with your sister and u dont have anyphone.i give u my phone
mylovely phone but what that u did....hurmm..i dont know are u fucking crazy or stupid
that because of that guy u totally change..okay u really believe with your
true love until u put me and your mom at the back...just eat your love and chewy eat and throw
it like a gum...do u know how much mad i am at here...i text u and u just ignore me
dont speak about stress..how about my stress.
everyone also have a trouble..but we have friend.together when need them and we want happy
together but how about u..u just throw us..
u know we are one group but because of your selfish..i feel regret with u..i really feel regret to have
a friend like u..the one that too selfish...
and remember i will not be there for u anymore..just go with your new husband..
and not me anymore..i just pray he can take care of u..
but if one day he change dont try to find me...again.because on that time i will not there
anymore for u....!!
Out Of Bounds:D
1:06 PM
♥Wednesday, October 28, 2015
actually the true is i fall in love with someone else,,on the time zaid bz..i know its my fault..But i just want zaid because for me zaid is the best guy,he always there when i need him..and i feel happy when he around me ,,sayang do u know i need i cant leave u...i dont others people disturb our relay..When we fall in love with someone its doesnt mean that person is your...but when that person love u back,care of u and keep make u happy,accept who u are..he is the best person for u..Love is not about,money,sex, or others thing.is about heart...when u love someone because of your heart.and they love u because of that.maybe they will be yours..honey i m happy when im beside u..but its true when i m with that guy..i m not feel the same feeling when i with u..because u care more about me..when i sick u call me and make sure im okay..when i said im hungry and u never care about my fat.u just accept me..and u cook for me..honey..im really happy with it..even sometimes u act like u are my father..:) seriously ineed u papa..:)
Out Of Bounds:D
11:38 AM
Out Of Bounds:D
7:33 AM
♥Sunday, October 25, 2015
Happy Birthday DADDY..
u are my superhero..!!!forever..i love u so much...
U are the best DAD in my world..i hope u always good and health.
I cant imagine mylife without u daddy...THe person who always care of me..
even sometimes we always argue and i always make u upset..but u always strong and take care
of me..i still remember when i sick in the middle night while u sleeping but when im fever u
still wake up nd bring me to the hospital..and i always spent your money to the hospital and
to the workshop.Because i always make a trouble..do u remember daddy when
the time i got accident ..actually i really scare to tell u..but i call u and u come without mad on
me ..but on that time im just thinking..how i want to pay for repair all kind of this..
but u just send me to the clinic and check eitherim ok or not..and when i sick at school
u come to school and pick me..when u take my report card..i know u sad with it.
because i m not get a good mark..but u just say its okay maybe u can send me to others tuition..
but on that time.im feel want to cry with myself..and when i was 14 ..i tell u i want to
play guitar and u send me to the music class.every thursday while on that time u should go
to mosque.but its okay..u still send me just for make sure im ok..But when im 15.i decide to go
out from home.i want to study at vocational school..but u not aloud me to go...
i dont know what is the reason actually..and im cry for that.i was thinking im to big for
leave this house..but u dont want me to go..hurmm..and when i bring motorcycle without
license actually u know.but u just silent u know everything about my secret.but u just keep it.
i know daddy..and the moment that i told u i take a public transport (bus) for back to home
after extra class from school and i saw one indian guy take off his short in front of me..
On that time u ask me for bring phone go to school and u say its okay if my teacher take it.
because its more important im safe..yeah daddy..i dont know how many time i hurt u..but u always
keep cool..and when i change my study course..its use a lot of money.but u just cool and say.
the important thing i should study..yes daddy thanks..for everything that u give to me.
i appreciate it..Happy birthday daddy -50
i just want to be your daddy's little daughter
Out Of Bounds:D
12:08 PM
♥Wednesday, October 21, 2015
im sorry tonight i cant upload too many story....just want to say..i got allergic back and. i feel stress with it.so i take extra medicine.its make me want to throw up...seriously..im not ok and i feel head ache..that because zaid bz..so i dont want to disturb him.but i cant.i really need to tell him.when i told him that im not okay..he ask me to drink more water just for make me vomit and its okay.yeah he right..he really care of me ..and he is look like my doctor..
Out Of Bounds:D
9:31 AM
♥Tuesday, October 20, 2015
yeah new shoes..do u know last monday i spent time
with my boyfie...and we go to klcc.for buy this new shoes.
im really love EVERLAST shoes..actually before this i also have one but
my dad throw it..so i fight with my dad because of it..but seriously last time
i feel like want to buy two..hahahaha.but when i bring my boyfie with me
hahhahaa..see how he protect me..he act like my father...
seriously..but i really love him..because he is the only one who have the key for open my heart
he know what that i like and does not like..he really make me keep
thinking of him..i love u honey..
this is my man ...olaf u papa
bby olaaaffff papa
Out Of Bounds:D
8:36 PM
♥Sunday, October 18, 2015
hey im in love with u...
tomorrow i will ask my boyfie for u..
u know .u make my heart always thinking of u..
dear nuttella im gonna eat u..even u hurt me with make me to be fat..but
i dont care,,,..
:):):)
Papa u need to standby if your baby panda fat
its your fault..
xoxo
i love u...
Out Of Bounds:D
7:07 AM
♥Friday, October 16, 2015
Dear blogger ....okay just now im just watching a vlog about adam saleh.
Yeah he is fucking good on video...I really wish to be like him..when I was 14
I always wish to be a guy ....wear like them and can do
everything that look crazy..without people say u are girl so its look not nice to be like that
Hurmm..yeah..unfortunately im not a guy..yeah I was tomboyish.i wear like boy and my character also like aboy.until i make my senior fall in love with me.ohhhh shit..im not lesbian ok..im straight. .just because I wish for it.short jeans tshirt.emo hair..hahahahha.
But now im not like that..I fall in love with guy who is always make me miss him and thinking of him.and he is too special for me...I cant forget him
Out Of Bounds:D
12:37 PM
♥Thursday, October 15, 2015
THankss for today. Honey do u know I feel safe
When u around me..and I always need this moment
U and me...
Out Of Bounds:D
10:34 AM
today i meet my man..:) xoxo .. i really miss him..even u are bz..its ok...when u and me i feel i can breath without worry..i really love the moments u hold my hand ...and im look at your eyes....honey do u know that u are so cute...like my monkey..hahahaha..no lah..u are really cute for me..even your face always serious but..infront of me u can smile..and your smile is my happiness..and today u buy for me ice cream..yeahh thankx papa..i love this ice cream so much....
Out Of Bounds:D
4:28 AM
♥Tuesday, October 13, 2015
hello anyone here.im really hungry ..can someone order for me pizza.OMG now is 3.07 am..aerun u are crazy..stop be idiot..u are fat!!see there are many people look at u and say u are FAT...:'(
so dont eat at night..but im fucking hungry..:'(:'(......i cant control myself..its okay if they say im fat..im aerun..and this is my body..dont let me eat them..so let me share with u guys..i really fall in love with this..
yeah i love chocholate and cupcakes..im realy love it.the most important is HELLO KITTY
hahhaa
and i have one crush
do u want to see him..
he really handsome and cute..first time i saw him..he really want him
okay this our secret okay..
DEAL??
great,,
...
...
...
...
...
...
...
...
...
...
...
....
...
...
....
....
...
...
.
...
.......
...
...
..
...
.
..
..
....
..
..
..
...
.
..
....
WHAT? NOT DEAL!
okay fine no need to show..
:(
XP
he is that guy..:)
Out Of Bounds:D
12:15 PM
wow..yesterday i post about my story and suddenly i got 31 readers..yeah thanks u guys...im not too active with my blogger right now..so its not a big problem for me..because this is my blog.and i write anything i feel..and dont ask me about my blog..because.if u dont like read what i write at here.u can go out from my website im not interesting to heard your comment.im here since im 14..so that is not my problem okay..so actually today i want to post about my new toothbrush from hello kitty ..yeah im fucking obses hello kitty..its doesnt mean i can spent my money for it..owh yeah its been long time im not upload photo at here..so i will upload tonight..hurmm...salaam MAAL HIJRAH guys..
okay simple..fullstop.

and dear blogger my advice ..if u love someone and that person not loving u
even u try to get him.until u give up.
just let them go,because u are not for them..
maybe she/he will get a better one than u or u will get a better one than them.ok
take care..xoxo
Out Of Bounds:D
9:46 AM
♥Monday, October 12, 2015
im not update my storyeveryday..im sorry..because im bz..so for me i cant spent my time with
my blog..sorry..new updates.
yeahim cry with my self..im give up with myself..
actually i feel upset with myself when i saw all of my friend from my high school
all of my group they choose art and design..and im not..
i miss life when everyday i create something new..and share with them..
and now i choose different course with what i want..
i know my dad not agree with me.so i need to follow him..
i just miss that moment drawing with feeling..
now its different....
but its okay..i need to wake up..
this is my bracelet that i make it my ownself..yeah..
:):)
starbucks time...
Out Of Bounds:D
1:46 AM
♥Thursday, October 8, 2015
what i feel is here..
Out Of Bounds:D
10:09 AM
hey ..dear blogger.i dont know what i should i post in this blog..because i feel want to cry and give up with my self..im not good in study..but i dont want to change others university because i dont want to leave him..its better to pay more..than leave him..but he is too buzy ..always buzy.i feel give up with all of this..let me feel to be alone...yeah i know he jealous if i close wit others arabic guys.but he has no time for me..yeah he cant feel what i feel..i need his attention..maybe im not understand him.yeah maybe..hurm..its okay.i feel want to be alone without others people disturb with me..yeah i really need a time for myself...close my phone..take a new breath...hurmm tomorrow is friday..hurm not sure but maybe i will do it..
Out Of Bounds:D
10:06 AM